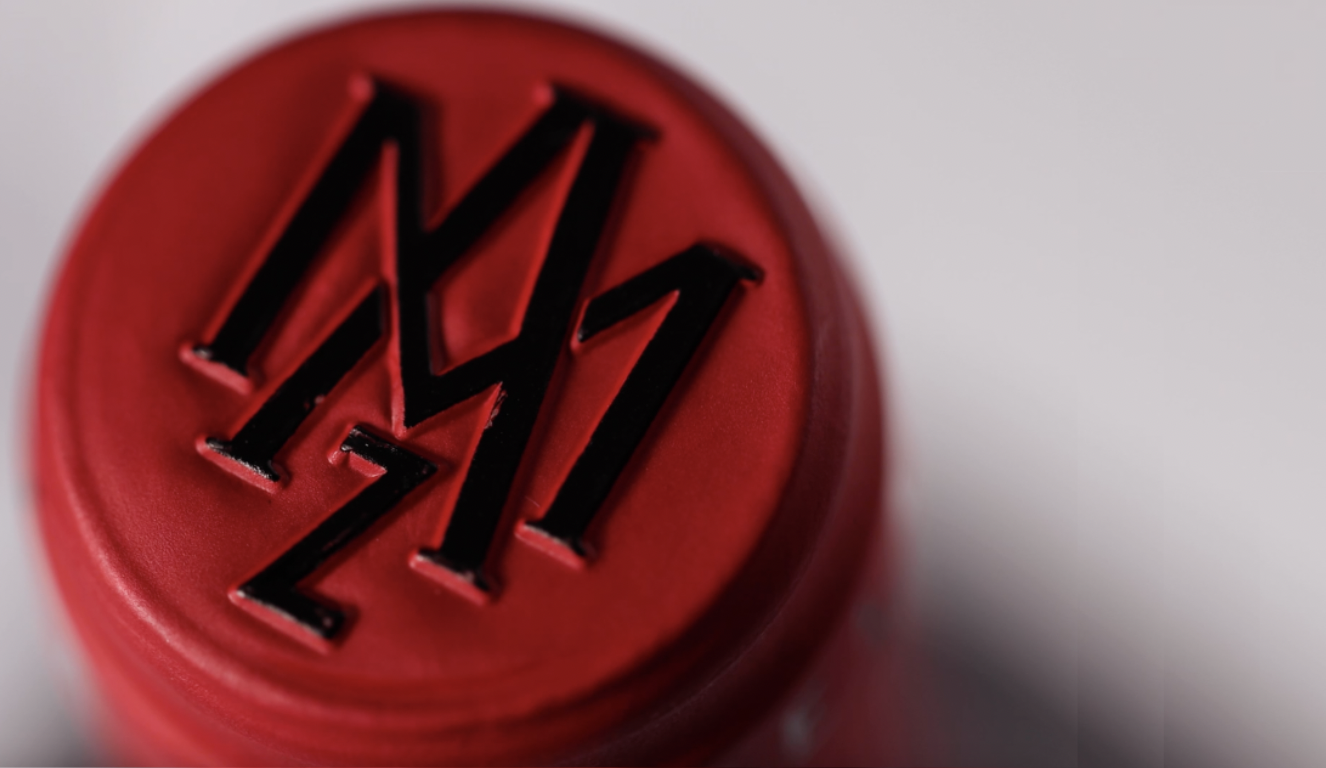 2010

Château La Marzelle
Saint-Émilion Grand Cru Classé
The origin
Vineyard

11.24 ha of adjoining land

Grape varieties

70% Merlot - 20% Cabernet franc - 10% Cabernet sauvignon

Density

5 700 plants/ha

Âge moyen

25 years

Production

55 000 bottles

Situation

Upper terrace of Saint-Emilion formbed by the former Isle riverbed

Pruning

Bordelaise method (2 canes per vine)

Alcohol

14%
Optimum climatic conditions in Saint-Emilion.
The cumulative rainfall from April to September (220 mm) was only half that of Bordeaux's thirty-year average (430 mm). July, August and September were very dry.
Disease pressure was therefore minimal and the grapes were at optimum ripeness levels.
We continue to work taking a highly considerate approach to the environment.
No chemical fertilisers or weed killers are used.
Four hectares have been worked using "organic" methods and the other eleven using "alternative" methods involving synthetic products exclusively for flowering purposes.
The excellent weather in the autumn allowed us to schedule our ten days of harvesting at our convenience over a period of four weeks (from 22/09/10 until 20/10/10).
The results were as outstanding as we had imagined.
La Marzelle wines are intensely coloured, fruity, lively, harmonious and well-balanced with a tasty, fleshy character and good length.
Reviews
Jean-Marc Quarin
16/20
"Ma meilleure note donnée à ce cru en primeur. Voici un grand terroir de Saint-Émilion, Il présente dans ce millésime, un nez frais, fruité, avec une note de mûre et des nuances exotiques originales. Jolie entrée en bouche, grasse. Le vin se développe tendu, juteux avec du goût, et de la puissance et une tenue générale. Grande longueur savoureuse et légèrement tannique. C'est très bon."
Gault & Millau
17/20
"Un très beau travail qu'il faut saluer sur ce milésime 2010, jouant une partition très gourmande mais saline. La fraîcheur sur cette matière est très bien extraite, tout finesse. Finale longue et racée. Un grand plaisir à ne pas rater."
James Molesworth
94
"Succulent, with mouthfilling plum, anise and boysenberry notes, backed by latent grip on the licorice - and graphite-fill finish. Offers lots of flashy spice. Barrel tasting. J.M."
Bernard Burtschy
16/20
"Le Figaro - Robe noire – Nez mûre et suie – Bouche souple et ronde, toute en suavité, joli moelleux."
Grand Jury Européen
*****
"Dégustation à l'aveugle par le Grand Jury Européen en mars 2014. Les catégories allant de ***** à * étoile"
La revue du vin de France
16/20
""Un jas moeulleux, en finesse, offrant un milieu de bouche plus harmonieux et construit que dans les années 2000.""
Luc Meyermans
16+/20
"Van Belgische eigenaars: de textielfamilie Sioen uit Ardooie, die sinds 1998 zwaar geïnvesteerd heeft in infrastructuur en materieel. Vandaag onder de bezielende leiding van Jacqueline Sioen. Als overbuur hebben ze Château Figeac. De 2010 is stevig en sappig, heeft rijp en donker fruit, uitstekende tannines en goede zuren. Begint zich te openen, maar wie nog enkele jaren geduld oefent, zal er nog meer van genieten."
Bettane & Desseauve
15/20
"Le vignoble est parfaitement tenu et les chais, refaits, sont bien adaptés à la réalisation de Saint-Émilions amples et riches. Vin coloré, gras puissant et charnu."
Guide Hubert
"Nez intense de fruits noirs, notes de résineux et réglissées, bouche ample, avec des tanins savoureux et une belle trame, de l'allonge et de l'équilibre. Un Saint-Emilion riche et harmonieux."
Robert Parker
90
"This grand cru St.-Emilion is produced from a 33-acre vineyard planted in the gravelly soils near Figeac. Dr. Alain Raynaud is the consulting oenologist and the 2010 may be finest La Marzelle I have yet tasted. A blend of 80% Merlot and 20% Cabernet Franc, it exhibits a deep ruby/purple color along with pure, fresh notes of blueberries, black raspberries and spring flowers. Medium to full-bodied, rich and moderately tannic, it should evolve nicely for 10-15 years."
James Suckling
92
"Très beau fruit avec des notes de mûres et de crème brûlée. Plein en bouche et tout en velours. J'aime bien la texture - 2010 Bordeaux Barrel Tasting JS."
Andreas Larsson
"100% Blind Tasting. Dark, ruby; sweet plum, blackcurrant and blackberry on the nose; the palate is medium to full with high acidity, crushed berries, fine spices and some oak; slightly youthful and tight on the finish today. should be aged for another 2 years; good potential."
Markus Del Monego
90.5
"Dark, purple red with violet hue and black centre. Densely woven nose with hint of minerality. Slightly smokey tones. On the palate well balanced with well integrated tannins and good length."
Sommeliers International
"Service: 16°C / Garde: 2035 Robe: Belle robe sombre, dense et brillante. Nez: fin, complexe, aromatique. Développant des arômes de fruits rouges et noirs. Bouche: franche, suave, acidulée. On retrouve le mélange bois et fruits rouges. Finale magnifique. Accords mets et vins: un filet de chevreuil. Commentaire: un très grand vin."
Guide Vins et Santé 2016
"La superbe parure d'un rubis chatoyant aux multiples nuances d'acajou introduit un bouquet avec des parfums de cerise à l'alcool imprégnée de réglisse poivrée, de notes boisé marqué de vanille, de senteurs de violette fanée imbibée de sous-bois et de silex. La bouche, aux tanins disciplinés honore les papilles d'un velouté d'où jaillissent des arômes de fruits macérés (griotte, cassis), de gingimbre et de café moka. En finale les épices reviennent au galop emmenant avec eux des notes boisées. Un vin dans sa phase d'apogée. Accords Mets-Vins: Un gigot de sept heures."